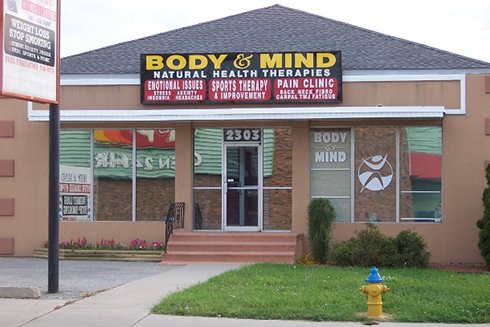 Looking for Professional
Hypnosis Windsor Ontario?
In Office or Skype Sessions Available Worldwide
Body and Mind Natural Health Hypnosis Windsor Ontario is your most experienced and best choice when it comes to creating a behavioral change. Established in the 1990's Body & Mind has been specializing in Weight Loss, Quit Smoking, Stress/Anxiety and Self Improvements. A full time therapy clinic that has helped 1000's of people over the years. As the area's (Windsor Ontario/Southwest Michigan) most experienced and full time therapist helping people is something Body and Mind specializes in. The Hypnosis Windsor Ontario  clinic works with more than just hypnosis. Body & Mind's clinical director Rick Saruna has developed many processes and techniques to get you the results that you desire.
Working with a true Body & Mind approach the clinic also uses laser with help eliminate everything from food cravings to re balancing the body to help remove nicotine cravings. Two areas of specialty in Windsor being Hypnosis and laser Weight Loss and Hypnosis and laser Quitting Smoking. As stress experts our inclusion of stress reduction processes allows us to get results with weight loss and smokers when others do not. When it comes to stress and anxiety Rick Saruna of Body and Mind has developed a process called Rapid Emotional Release & Empowerment. This technique has been proven to release the most stubborn of emotional issues and experiences. An amazing technique that Rick often demonstrates and teaches at both the NGH (National Guild of Hypnotists) and the IMDHA (International Medical and Dental Hypnosis Association). The Hypnosis Windsor Ontario clinic is a leader in trauma and locked in negative emotional memory. The clinic has been often used by local police for victims of crime when other techniques failed.
Rick Saruna of Body and Mind – Hypnosis Windsor Ontario clinic also has developed another processes that he teaches to his clients and to other therapists at conferences and it is called Thought Shifting. it is now in his popular book available on his website www.ThoughtShifting.ca .This technique has been proven with 1000's of clients to help to quickly eliminate the negative inner voice. A truly remarkable 1-2 system to create deep and lasting changes in thoughts, thinking and behaviors. Rick Saruna also was recipient of the prestigious Most Effective Therapist award in the Southwestern Michigan and South Western Ontario area. It was awarded by an international local magazine. As a specialist in hypnosis as well as a respected hypnosis instructor Rick Saruna can help you when and where you need it the most. Whether is is Hypnosis for Weight Loss, Hypnosis to Quit Smoking, Stress/Anxiety or improving and area of your life, call the office of Body and Mind in Windsor, Ontario only minutes from the Detroit Michigan border. In office, phone or Skype Rick Saruna can help you when other things have not. When you think of Hypnosis Windsor Ontario think Body and Mind.
Difficult and unusual cases are welcomed and encouraged. Check out our website www.StressFree.net for more information. You can call the office at 519-948-0078 from Monday to Friday from 10 to 6. Saturdays from 10 to 4. Weekends and evenings are available for distance appointments, out of town appointments and or special situations or urgent cases.
Body and Mind Natural Health

Windsor, Ontario
519-948-0078
Also check out our Quit Smoking site – www.WindsorQuitSmoking.com